GoAUpher: More excellent history and photos.
"You weren't even alive the last time the Gophers won a national championship" is a common retort from opposing fans. This week it's being made by Badgers everywhere. Such a boring argument. I also wasn't alive in 1776 when we beat the shit out of England but you better believe I still celebrate Independence Day.
This kind of circular argument also ignores the fact that the Badgers have never finished a season ranked # 1. So in honor of both things I thought we should take a closer look at how Minnesota beat Wisconsin in each of Minnesota's championship seasons.
Until 1968 the national champion was decided before bowl games were played. And between 1933 and 1982 the Minnesota-Wisconsin game was the last game of the season. So in effect for all of Minnesota's national titles the Wisconsin matchup was Minnesota's national championship games (minus of course the 1904 NC).
Gopher fans in downtown Minneapolis listening to wire reports of the game in Madison, November 12, 1904. via collections.mnhs.org
1904- Saturday November 12
Greater Northrop Field
Gophers over Badgers 28-0
In 1904 the Gophers scored 725 points, which is still the second most all time. While the Wisconsin game wasn't the 146-0 stomping they put on Grinnell, the Big Ten's first black player Bobby Marshall, and the Gopher's offense racked up 1,183 yards of offense against the Badgers.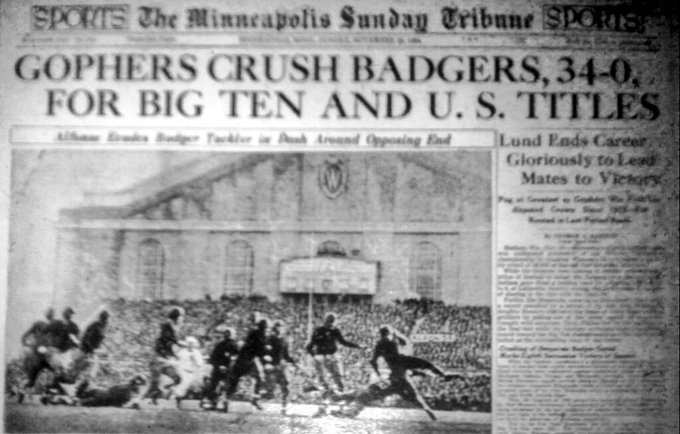 Headlines from the Sunday Minneapolis Tribune, November 25, 1934.
1934-Saturday November 24
Camp Randall - Attendance 38,000
Gophers over Badgers 34-0
After having had a finger amputated earlier in the season All-American halfback Pug Lund scored twice, once on a 59 yard touchdown to give the Gophers the win.
In attendance for the boarder battle was famous sports journalist Grantland Rice who described the 1934 Gophers, "The greatest team I ever saw"
I'd also note that this was Bierman's 3rd season coaching Minnesota. Make your connections to Kills 3rd season.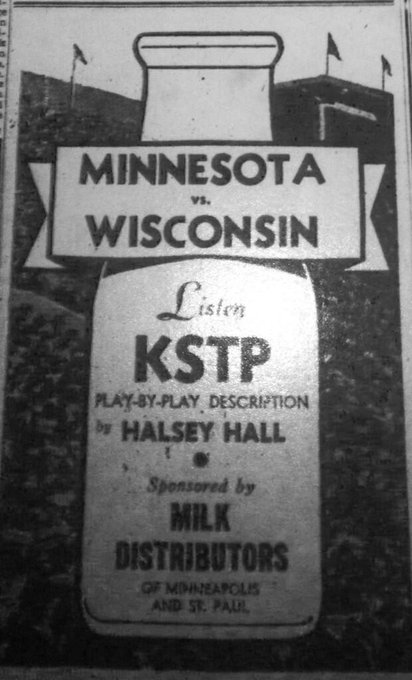 Drink milk and go gophers, radio ad for 1935 game. via Minneapolis Tribune.
1935-Saturday November 23
Memorial Stadium Attendance 45,000
Gophers over Badgers 33-7
Bud Wilkinson accounted for most of the teams points as QB and place kicker in this game. Famous for winning 47 straight games at Oklahoma, as a player Bud had quite an unbeaten streak here too. Not only did the Gophers capture their second consecutive National Championship, this win over Wisconsin marked the 24th game they had gone without a loss (this streak would end in 1936 at 28).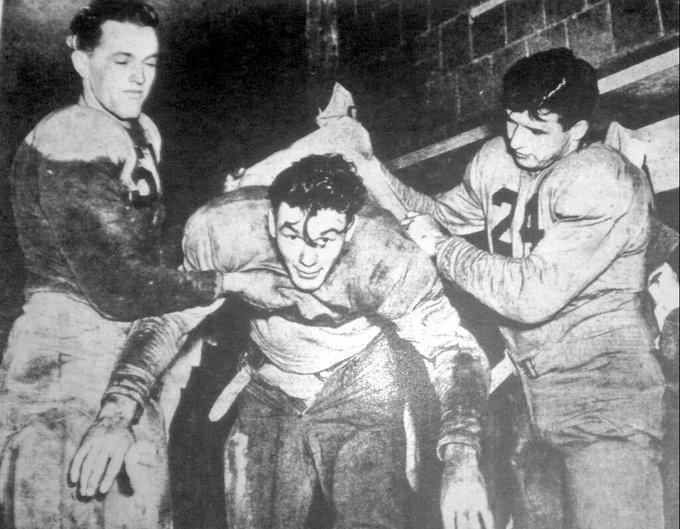 Gopher players either giving each other wedgies or helping each other out of their uniforms at the 1936 game. via Minneapolis Tribune.
1936-Saturday November 21
Camp Randall Attendance 33,000
Gophers over Badgers 24-0
Andy Urman took a reverse on the opening kickoff 86 yards for a score and the Gophers never looked back.
Thomas Hammock isn't the first coach to leave Minnesota to wallow in Wisconsin. Clarence Spears was the losing Badgers coach. Old Fatty Spears had run the Minnesota program from 1925-29.

Headlines as Bierman racks up another win against Wisconsin, 1940. Via Minneapolis Tribune.
1940-Saturday November 23
Camp Randall Attendance 40,000
Gophers over Badgers 22-13
Bill Daley and Bruce Smith scored on long runs while All-American George Franack returned an 80 yard interception for the other score.
In attendance in Madison were the players who had played in the first G
Gophers defense stopping Wisconsin, 1941. via collections.mnhs.org
1941-Saturday November 22,
Memorial Stadium Attendance 52,000
Gophers over Badgers 41-6
Bruce Smith was on his way towards winning the Heisman trophy. And with this win Bernie Bierman became the winningest Gopher football coach of all time, surpassing the great Dr. Henry Williams. The 1941 victory was also Bernie's ninth straight win over Wisconsin.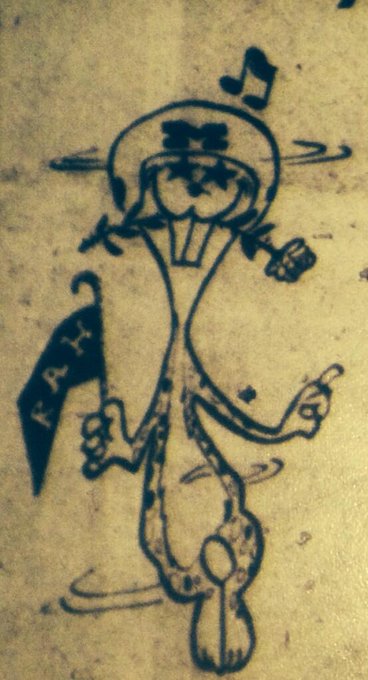 An early version of Goldy appeared in the Minneapolis Tribune after the Gophers secured their place in the Rose Bowl. via Minneapolis Tribune.
1960-Saturday November 19
Memorial Stadium Attendance 55,576
Gophers over Badgers 26-7
The Gophers out muscled Wisconsin lead by All-American Tom Brown. As a guard for the Gophers, Brown finished second in the Heisman voting in 1960. As far as I can tell that is the highest any offensive lineman has ever finished for the award.
Another former Gopher was coaching Wisconsin this time former player Milt Bruhn was in charge in Madison.